The Leeway Foundation was established in 1993 to promote the welfare of women and benefit the arts. Leeway supports individual women artists, arts programs and arts organizations, focusing on the Greater Philadelphia region, in order to help them achieve personal and community transformation.

---
SPEC Connaissance

As part of the Social Planning and Events Committee (SPEC) at the University of Pennsylvania, Connaissance brings an array of public figures to address the Penn community each year. Our speakers have included personalities as diverse as Benjamin Netanyahu, Conan O'Brien, and Billy Joel.

---
MarketPlace/Redwood, L.P.

MarketPlace Redwood, L.P. is the private partner with the City of Philadelphia in the redevelopment of the food and retail program throughout Philadelphia International Airport. This passenger amenities program includes the 100,000 square-foot retail redevelopment of Terminals A through E, 10,000 square feet of stores and eateries in the new regional terminal, and the 21,000 square-foot retail development in the airport's new 13-gate international terminal opening summer, 2002.

---
The International House of PhiladelphiaT

The mission of International House is to bring people from different countries and cultures together as a community to learn about and from each other in order to promote mutual tolerance and respect.

---


The Albert M. Greenfield Intercultural Center (GIC) at the University Pennsylvania was established in 1983 to serve the needs of Penn's student of color communities and to promote understanding and interaction between students of all backgrounds at Penn. The Center supports the United Minorities Council and its affliated groups and designs and implements intercultural programs for the campus community.

---



The Emergency and Material Assistance Program (EMAP) at the American Friends Service Committee is now in its 85th year of operation. EMAP provides material assistance to those in need in this country and abroad. Materials include clothing, medical supplies, seeds, Friend-Ship Kits, and other requested items. The program receives volunteer support to collect, sort, and pack donations.

---
University of Pennsylvania Film Studies Department

An interdisciplinary program designed to acquaint students with the history and interpretation of film and to allow them to combine knowledge of the field with the traditional aims of an undergraduate liberal arts education.

---
Progressive Activist Network

The Progressive Activist Network is a loose coalition of progressive students, community partners, faculty and staff in the University of Pennsylvania community. The organization discusses various current issues and occasionally coordinate ways to respond to events locally, nationally and internationally.

---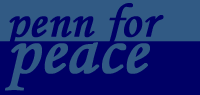 Penn for Peace is a group of members of the University of Pennsylvania community who came together in the aftermath of the Sept 11 terrorist attacks to discuss alternatives to revenge-based responses. It primarily seeks to elevate consciousness about the cyclic nature of violence and the lessen the impact of the war against terrorism on more innocent people.

---
The Global Dialogue Institute

The purpose of the GDI is to promote dialogue in the broadest sense among individuals and groups of different religions and cultures, focusing especially though not exclusively on the "opinion-shapers" of society, e.g., scholars, professionals, and institutional & business leaders. In this website you will find references to the ongoing projects supported by the Global Dialogue Institute in working toward these aims.

---



PASS provides a forum for Arab students as well as students interested in Arab heritage and culture to get together and discuss Arab-related issues. We achieve this through hosting seminars, student panels, dinners, outings, parties,and coffee hours. We hope that you find this a helpful launching point for information about the Middle East, Arab news, and Arab life at the University of Pennsylvania.

---


Philadelphia's largest and most comprehensive recording facility to specialize in audio post and broadcast production. For more information, call (215) 923-9999.

---
Shorr Johnson Klose Political Campaign and Advocacy Media

1831 Chestnut Street 6th Floor Philadelphia, PA 19103
Ph: 215 567 4080 email: ajohnson@shorrjohnsonklose.com
National media consulting firm for political campaigns and advocacy efforts for 20 years. Clients include Senators Patrick Leahy, Jean Carnahan and Richard Durbin, Governors Mike Easley and Don Siegelman and many members of Congress, in addition to, the American Federation of Teachers and the United Federation of Teachers in NYC.

---



A tasty Thai restaurant, Thai Singha House is located on 3939 Chestnut Street.
Phone: 215-382-8001

---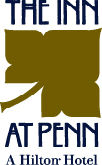 The Inn at Penn is the perfect place to unwind and relax. Located in the heart of the beautiful Penn Campus, and just a few blocks from downtown, The Inn at Penn is in the heart of University City. For more information, call 800-809-7001.
---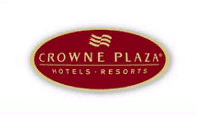 The Crowne Plaza Philadelphia - Center City is a first-class hotel set in the heart of the Philadelphia downtown business district and is located at 1800 Market Street. For more information, call 215-561-7500.

---
Philadelphia Rental Services (AVHQ)

A leading provider of high-end audiovisual equipment rentals, with offices throughout the United States. Our services include providing complete audiovisual and technical support to meetings, conventions / tradeshows, corporate theater, large presentations and entertainment events.

---
OTG Management, Inc.

"Not your typical airport restaurants."
Ric Blatstein, President, One International Plaza Suite 130 Philadelphia, PA 19113 Tel: 610 521-6707

---
vis à vis productions would like to thank all of our wonderful sponsors for their participation!